"'Be shapeless and formless.. like water' (Bruce Lee)" by Akinini.com is licensed under CC BY-NC-ND 2.0
"Have a mind like water."

― David Allen, GTD
SUMMARY
This week we finished recording the final version of CLUE and started promotions for the play. It was stressful and hectic, but so much fun. Hopefully, we'll get to do our next show in person.
PRACTICE ROOM (TUTORIALS)
Set a timer for 60 minutes in this 'room'
CLASSROOM (THEORY & ANALYSIS)
OUTSIDE (PRODUCTIVITY & THE BRAIN)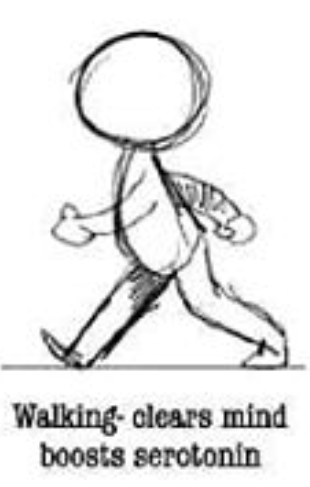 I already incorporate several of the recommended actions for improving happiness levels like eating spicy food, listening to music, socializing, creating long-term goals and to-do lists, and creating things (I like baking). One beneficial addition would be exercising regularly, but I don't get any enjoyment from exercising in the moment so I find myself reluctant to start.
WHAT I LEARNED and PROBLEMS I SOLVED
This week I learned that people will listen to you if you make sure to sound sure of yourself, even if they are your peers.
A huge problem we encountered this week came, once again, from the school play. We needed to finish recording and editing our final draft by Tuesday night so it could be sent to the publishing company. We still had six scenes left to film at 3:00 pm that day. I was able to keep people on track (for once) and we got through all of the scenes in record time.
WEEKLY ACTIVITY EVALUATION